Paytm is an amazing platform that allows you to make recharges, transfer money, and even book your movie tickets online.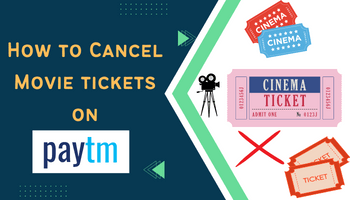 Have you also booked a ticket and are now unsure whether you will go or not? No worries because if you are unsure, you can cancel your tickets,
and I will guide you properly on how to cancel movie tickets on Paytm. Not only the cancellation process, but I will also tell you about Paytm's cancellation policy. Let's start –
How to cancel movie tickets on paytm?
Here's the guide for cancelling movie tickets on Paytm – 
1. Open the app
The first step is launching the Paytm application on your device.
2. Menu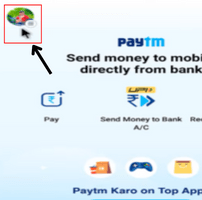 After opening the app, head to the menu section. How? Hit the horizontal lines given on the left side of the home page. After this, a pop-up will appear with various options in it.
3. Orders and booking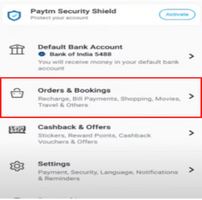 The best step is heading to the orders and booking section (you can look for it under the app's settings).
4. Movies and events
Under the order and bookings, you'll see a "my orders" option. Under this, you will see a lot more options like travel, shopping, recharge, movies and events, etc. From here, flick on movies and events.
5. Choose the movie ticket.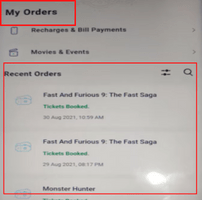 After clicking on "movies and events", you will see the list of movie tickets you've booked via Paytm. Select the ticket you wish to cancel.
6. Cancel booking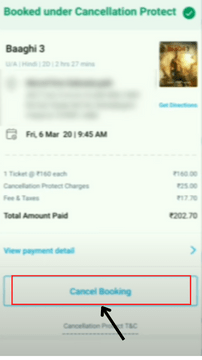 After you select the ticket, it will show you all the ticket details like the movie name, date, time, seat number, etc. Under all these details, a cancellation option is given; click on it.
Confirm your cancellation action. Once you do this, Paytm will start the refund process.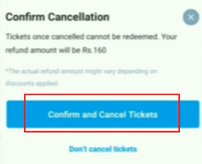 Also Know:- How to cancel bookmyshow ticket?
Paytm Movie Cancellation Policy
The following are the points of the cancellation protect policy –
 You can't cancel tickets for every cinema because these offers are only available for selected ones. 
If you choose the cancellation protect during the booking time –
You'll get the booking ID and seat details only two hours before the show.
Cancellation will only be taken into consideration if you will request two hours prior to the show time.
No cancellation request will be entertained if you make it after getting the booking ID.
If you submit the request at the right time (two hours before the show time), you will receive a 100% return. 
Refunds will only be given for the ticket; additional amounts like cancellation protect, convenience fees etc., won't be refunded.
The amount you've paid for cancellation protect is non-refundable even if you don't cancel your tickets. 
 In the situation of any issue, Paytm interpretation is considered final.
Also Know:- How to cancel order on Zomato?
Some other things you should know about Paytm movie ticket cancellation
The Cinemas have the authority to give flexibility in ticket cancellation. The details will also be mentioned to you at the time of booking. So before booking, check the complete details because some cinemas don't allow cancellations.
Cinemas can change the refund slab of any ticket whenever they want ( even without prior notice). Benefits from the cancellation policy will be passed to the client as it is.
The amount for cancellation policy given by Cinemas can vary from time to time.
Cinemas have full authority to provide cancellation policy advantages to all or particular customers. It all depends on them.
FAQ on movie ticket cancellation on paytm
Can we cancel our movie tickets on paytm?
Yes, you can cancel your movie tickets on Paytm. But follow the proper procedure and make sure that you follow all the cancellation rules.
Can we get refund for movie tickets cancellation in Paytm?
Yes, Paytm gives you a refund when you cancel your movie tickets. You can even get a 100% ticket refund if you cancel your ticket two hours prior to the show time. 
 
How long does it take to refund after movie ticket cancellation on paytm?
It will take the next 7-10 working days to refund the amount to your Paytm wallet.
Conclusion
It's all about how to cancel the movie ticket on Paytm. I hope you have understood everything properly and won't face any problems with cancellation.
But if you have any doubts, you can ask me in the comment section; I would love to help you out.