Meesho is one of the most used platforms that people use for shopping. It provides users with a variety of products at reasonable prices.
But some users want to delete their meesho account. The reason could be any, as different people face different situations.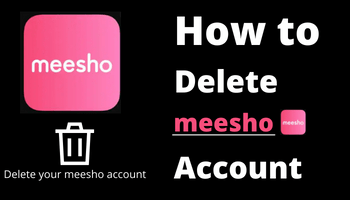 Someone might want to delete their meesho account because of the meesho email spamming; others might do the same thing because he/she wants to create another account on meesho. And the list of reasons goes on.
But the problem arises when users don't find the option of account deletion on their meesho application. Are you also worried about the same thing?
Yes? Read this article till the last word, and certainly, you'll get the solution to your problem – how to delete meesho account?
Can you delete meesho account?
Yes, you can delete your meesho account easily. You can use various ways to delete your account, such as email, calling the customer care team, or requesting the deletion via Twitter or Facebook. If you want to know the proper procedure of using all the ways, stay with us till the last word of this article.
How to delete meesho account using 3 ways?
Are you one of the meesho users who want to delete their meesho account? If yes, then I'll guide you on how you can delete the meesho account.
Before knowing how you can, let me tell you that you have three ways to delete your meesho account. You can use any of them according to your convenience, although each is simple. Now, let's come to the ways-
Delete your meesho account using email
By this method, you need to send an email to the meesho team to delete your account. Steps for this are-
Open your registered email ID.
It is the email address you need to send the email to, so fill it in the "to" section-

[email protected]

.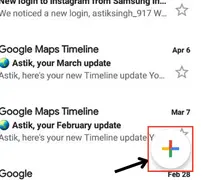 Mention " request to delete meesho account" as the subject of the email. You can also add something else which clearly states why you are composing the email.
Now, compose your email.
An example of composing an email is-
Greetings, Meesho Customer Support Team..!
I would request you to delete my meesho account as I don't want to use it anymore ( you can also mention the exact reason). So kindly consider my request and delete my meesho account from your database. Here are the details of my meesho account-
Name – XYZ ( the name under which the account is registered).
My registered email address – XYZ (enter yours)
My registered phone number – XYZ ( whatever is yours). ( If you have not registered your phone number, don't include this).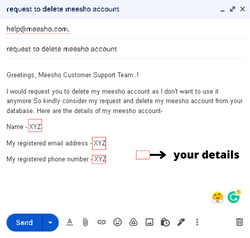 Note – Don't forget to include these details as these are the proof that the account is yours.
Using customer care number
You need to call customer care if you use this method to delete your meesho account. Following are the steps-
– +91-80617-99600 is the customer care number.
– Calling hours are from IST 10:00 am to 7 pm. So if you are using this method, call only between working hours.
– On the phone call, request them to delete your meesho account. After confirmation, they will delete it.
Using facebook or twitter page
Don't want to call or compose the email? No worries, you can contact the meesho team via Twitter or Facebook page. Steps are-
Find the official Twitter/Facebook page.
Drop them a text about requesting the deletion of your meesho account.
They will revert to you as soon as possible.
What to know before deleting meesho account?
Well, there is nothing specific that you should know before deleting your meesho account. The only thing that you can take care of is giving the correct details about the meesho account you want to delete and following proper procedure. Also, Mention the reason if possible.
FAQ on Deleting meesho account
What are the ways for deleting meesho account?
There are three ways to delete a meesho account. Let's know them one by one-
– Sending an email.
– Call customer care.
– And last is via Twitter or Facebook page.
Why people wants to delete their meesho account?
There can be many reasons why people want to delete their meesho account. Some of them can be-
– Email spamming by meesho.
– They don't want to shop from meesho anymore.
– They want to create a new account on meesho, etc.
How do I logout of Meesho mobile app?
There is no direct way of logging out the meesho account. But you can use other options to log out-.
– Uninstall the meesho application.
– Clearing the data of the meesho application by visiting the settings. 
 
how to delete order history in meesho app?
There are no direct ways to delete Meesho order history. But there are two indirect options for deleting the order history – 1. Sending an email – send an email requesting to delete order history.
2. Delete the application data – you can do it by moving to settings.
is meesho app safe for bank details?
Yes, the meesho application is considered safe for bank details. 
 
How much time does it take to delete account of Meesho?
It requires 3-5 working days to delete your meesho account. You'll get a confirmation in 3-5 working days.
How to delete meesho order?
The steps for deleting the meesho order are simple. Here are they –
● Move to orders and then choose the order you wish to cancel. 
● Now, tap on cancel. Then you need to select the reason for cancellation.
● Hit on "cancel product."
● That's it.
Conclusion
Many people want to delete their meesho account for different reasons. But they can't delete it directly from the meesho application.
However, there are some indirect methods of meesho account deletion. I've mentioned them above; I hope the information has helped you.