Copy-pasting the data and encountered the problem of "your organization's data cannot be pasted here" problem?
Well, it's expected because many users face this when they try to copy the information from outlook to any third-party app. Isn't there any solution?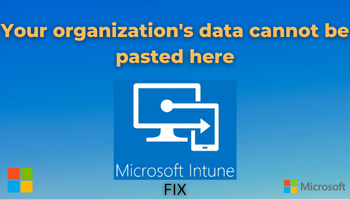 Yes, not only one, but there are various solutions to fix this problem. To learn about all, read the article thoroughly, as I'll mention a detailed guide on fixing the "organization's data can`t be pasted " problem. Let's begin-
What is "Your organization's data cannot be pasted here" error?
When the user tries to transfer data from outlook to any other application, they face the "your organization's data cannot be pasted here" error.
The probability of encountering this error increases when the user tries to paste anything into an unlawful program.
Additionally, there are not a lot of reasons behind this. So finding the problem and then a pertinent solution won't become very difficult for you.
Why organization's data cannot be pasted here error occur?
Wondering why you face the "your organizations's data cannot be pasted here issue"? Well, here is your answer – you face it because the Microsoft Intune policy restricts the users from cutting, copying or pasting the data from outlook to any unlawful application.
It is displayed when you try to copy and paste the information into any third-party app. So to solve this, you can try following the amazing methods below.
How to fix Your organization's data cannot be pasted here issue?
Getting irritated by the issue, you're facing while copying the data? Don't worry because, in this section, I'll give you a detailed description of four methods to solve this. So be patient and read all-.
1. Make changes to Microsoft Intune Policy
Try modifying the Intune app protection policy. The steps for editing the policy are-
Sign in to the Microsoft Intune dashboard.
Flick on the "Client apps" present on the left side of the screen.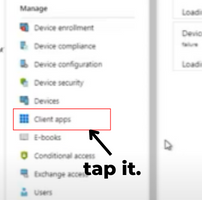 Head on to the "app protection policies."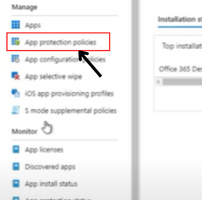 It's time to tap on the "create policy" option for creating a new policy. From here, you can also select the policy already installed on your system and then edit it.
When you create a new policy, you must provide some extra details.
Now move to settings, then to data protection and lastly to data transfer.
Under data transfer, head on to the restrict cut, copy and paste between apps.
Modify this stuff, and lastly, click on "ok" to save the changes.
2. Update office suite manually
The first thing that you should do is update the office suite manually. Do you know how you can update the office suite? No? Follow the below-given steps-
Leave all the Microsoft Office applications on your device.
Move to the Microsoft store by searching for it in the search box.
Log in to your Microsoft account that is linked to your Office license.
Now, flick on the three-dot symbol displaying at the top right corner.
Smash on "downloads and updates".
Now, tap on "get updates" to begin inspecting.
The last step is installing any available Microsoft office updates.
3. Make some changes to file
Edit the file as required.
How to edit?
Open a new spreadsheet and then make some changes in the text so that you can paste the content.
Chances are high that your problem will solve after this, but if it's not solved, then-
Close the file, exit the app and wait for some time (at least thirty seconds).
Open the errored file and then try to paste your information.
4. Long Press On The Screen (For Android)
Using an android device to paste the data? Then you should try to press on the screen for a long time. After this, the paste option will appear; click on that. You'll be able to paste your data.
When you use Gboard, "your data can't be pasted here" is just a normal suggestion from it. Long-pressing may solve it.
Microsoft Intune Policy
In Microsoft Intune, you can control how your data is stored.
What does this policy do?
It describes the rules and settings that the individual has to comply with.
This policy covers the actions taken on non-compliant devices.
There are two types of intune's compliance policies- Compliance policy settings and device compliance policy.
Compliance policy settings – it sets a base on how the policy works in your intune milieu.
Device compliance policy includes the rules users should follow and the minimum requirements for devices. This also includes the actions that can be taken on non-compliant devices.
FAQ on organization's data can`t pasted error
Where does organization data can`t be pasted issue occur?
It occurs whenever the user tries to copy something to a third-party app. So it occurs there.
Can you fix our Organization's Data Cannot Be Pasted Here?
Yes, you can easily fix the "your organizations's data cannot be pasted here" by applying the above-detailed solutions. 
 
Conclusion
I've mentioned the four possible methods for getting rid of the "your organization's data cannot be pasted here" issue.
I hope these solutions will help you to work smoothly but don't forget to follow the methods properly. Have any questions regarding this issue? I'm here to help you, so just ask it in the comments.