People often wish to get the call details history of their airtel number for some reason or other. But many of them don't know how to get airtel call history.
One of them? Don't worry; I've dug up three methods by which you can get the call details of your airtel number.
Besides, the ways I'm gonna mention are free of charge, which means that you'll get your call history without paying any money.
Is it possible to get airtel call history?
Yes, you can easily get the call history of your airtel number. You can either follow the legit methods or also can use third-party applications to do so. 
But before using third-party apps, lemme tell you why you shouldn't use them.
Buying their subscription is necessary to use them.
They won't give you the deleted data. For example – if the person has deleted some call details, you won't get that via these apps.
According to some people, these third-party applications aren't legit.
So I would only recommend you to use the safest ways to get the call history of your airtel number.
Different Methods to get Airtel call details
Below mentioned methods will provide you with a detailed history (both incoming and outgoing call history). Besides you can also acquire the deleted data by using these ways. So use any of these methods only –
1. By sending SMS
Open the message application on your mobile.
Enter "121" in the sender's name.
Type the message as "EPREBILL (month) (email ID). for example – suppose you want to get September's data on [email protected]. Then you should enter the message as "EPREBILL SEP [email protected].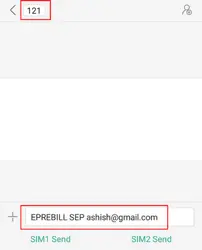 One more thing – always type only the initial three letters of the month you are requesting data of.
After you send this message, you'll receive a password in the message itself. This password will be used while opening the pdf you got in your email.
Just open the pdf once received, enter the password, and that's it.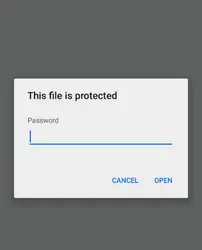 Points you should know –
You can get the call history of the last six months via this method. But you can only request a single month's history at one time. So to get the last six months history, you have to sms them six times.
You can only get the history of the last months because it doesn't provide the call details of the ongoing month.
For example – the current month is December; then you can request the history upto November only. And if you wish to get December's call history details, you have to request it in January.
2. Using Airtel thanks app
Getting the call history using the thanks application is also easy. Just some steps, and you'll get it. But before moving to the steps, let me tell you that this method will only work if you don't have an unlimited calls recharge plan. Now, let's get to the steps –
Install the application first.
Log in using the number you wish to get the history of.
Now, you'll get to its home screen. Just click on the profile option and then on the "my services" option.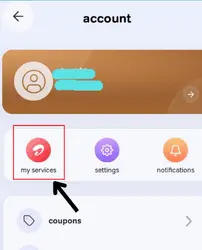 Here, you'll spot the mobile number you've logged in through.
Tap on this and then scroll a bit to find the "transactions" option. Click on it to enter this section.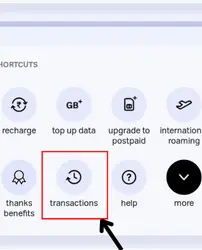 Now, you'll see your recharge history here. But you can ignore it as it has no relation to your call history.
Just click on "all transactions" at the top.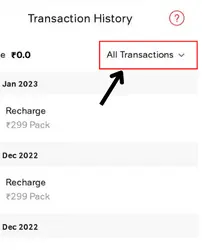 And now, flick on "balance deducted."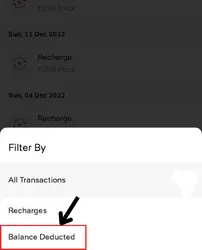 After clicking on this, you'll get the call history here.
3. By calling Airtel customer care
If the methods mentioned above don't work, try calling the airtel customer care number. They will help you out and provide you with the call history details.
Why do You need to Check Airtel Call Details?
The call history will give you detailed data of all incoming and outgoing calls. So if you also wish to get the details for any reason, you can follow the above-mentioned methods.
Why do people check airtel call Statement?
Different people have different reasons for checking the call history of their airtel number. Some even wish to get the details of someone else's number. So it all depends on the individual why they are inspecting the call history.
Some possible reasons why people do this are –
They think their child is under bad influence, so they wish to know whom the child is talking to.
They wanna know whom they are calling recently and how much time they invest in calls.
They think that their partner is cheating them, so they check their partner's number call history.
They want to get the number they by chance deleted.
FAQ on Airtel call history
How can I get 6 months call history in Airtel?
You can get the call history of the last six months of your airtel number by sms, taking help from customer care and sometimes via the thanks app.
Where is call history option in Airtel app?
The call history option in the airtel thanks application is not given anywhere. 
How to get call history of airtel prepaid number online?
The ways for getting the call history details of prepaid number are –
● Via sms, via the airtel thanks app and by calling customer care.
How to get incoming and outgoing call details in Airtel prepaid?
The ways for getting details of incoming and outgoing calls are the same as getting the call history. I've mentioned all the legit possible ways above, so please read them from there.
Can we get call history of other`s airtel number?
Yes, you can get the call history of other's airtel numbers. But for that, you'll need their sim because the call history details request can also be done via that number. 
Wrap up
So this is a detailed explanation of the methods on getting airtel call history. I expect that now you can easily get your number's call history without any hassle.