Don't you get bored by seeing the same font style on whatsapp? Most of us do, but when we try to find the option to change font style, we don't find any.
Are you also encountering the same issue? I can understand, and that's why I'm here to assist you in the whole process of changing the font style.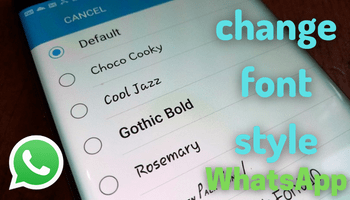 Whatsapp has a lot of features that many of you don't know about, and one of them is the font style feature. I know it's not given clearly, but you can do it. How?
You can also download apps for changing your whatsapp font style. Which app? To get all your answers, read this article thoroughly because I'll cover all the major details regarding how to change font style on whatsapp?
How to change whatsapp font style using app? (Fontfix)
Many people don't like the default font style on whatsapp. Don't you dislike it and wish to change it to any other style? If so, let's know the steps –
1. Download the fontfix app by Visitting the play store and get it from there.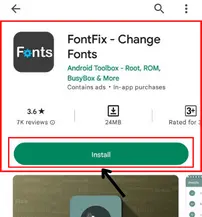 2. Once it installs successfully, open it. It will ask you to access all your device's features and storage. Click on "grant" to allow it. 
Note – you won't be able to use the app if you don't give it this permission.
3. Now, you'll be shown a list of font styles. Choose whichever style you like. 
4. After this, you'll be displayed the font size; you can have a look at all.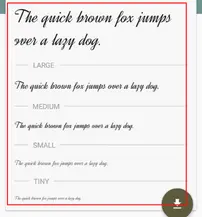 5. Hit the "+" sign now, and then the app will show you your current font and the font you've selected. Check it out and smash on install.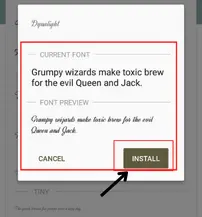 6. Now, you'll be shown a warning; read it and click on install for changing.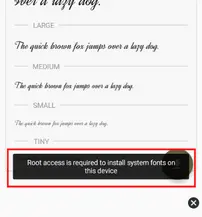 7. You'll be asked for reboot permission, as it is a must for changing the font on your device. Grant it that by hitting on reboot. (Rebooting can take time).
After this, that font style file will get downloaded on your device, and the existing style will be changed successfully.
Your device must be rooted to use this method for changing the font. If it's not, you can try some other methods or download any other font-changing apps. 
Also Know:- How you can Record Whatsapp Call?
How to change Whatsapp Font style without app?
Not everyone has rooted android devices. Some have an android, but they are not rooted, whereas others have iPhones. There are also some people who don't want to download any third-party app for changing fonts. Are you any of these? If so, then don't distress yourself because you can also change the font style without downloading any app. There are two methods available to you- via settings and while downloading.
Using setting
Android's settings differ from brand to brand. So I can't tell you the exact step for each device because there is n number of brands in the market. But I can tell you a method you can apply on all devices.
Move to the settings and then search for "font style" in the search section.
Hit the font style and then grant any permissions if asked.
Select the font style you want to have the text in on your device.
Note – only some devices offer you a variety of font styles. So if you are also displayed with limited font styles, don't get shocked. 
Also Know:-How to tag everyone in whatsapp group?
While typing
Well, if you don't wanna use any of the options mentioned above for changing font styles, you can go for this one.
But it can annoy you because you have to follow the steps for each text you send on whatsapp. Wanna know what this method is?
It's simple; you just need to use punctuation in starting and end of the text. Which punctuations? Below are the details – 
To change the font to italic, you should use "_" at both the starting and end of each message you send.
To bold – putting an asterisk (*), you must put * at both ends of your message.
To strikethrough, you must use tlide (~) at both ends of the message.
For monoscape, you must add three backticks (') at both ends of the message you wish to change the font of. 
Also Know:- How to Freeze Last Seen on WhatsApp?
FAQ on Changing Whatsapp Font Style
Can you use different fonts on WhatsApp?
Yes, you can use different fonts on whatsapp. But the options of fonts you've totally depend on the method you use.
How to change font size in whatsapp?
Changing font size on whatsapp isn't a big deal. Just follow as I'm instructing.
● Go to the settings and then to the "chats" section.
● There you'll see the font size option. 
● Select whichever size you wish and that's it, the font size will be changed.
How can I change my WhatsApp font without any app?
Changing the whatsapp font style without any app is simple. You have two options to do this – add punctuations or change the font style from your device's settings. For details, read the guide as mentioned above properly. 
 
How can I change font style on my WhatsApp Web?
While typing, you can add punctuations like *, _ etc., at both ends of your message to change the font style in whatsapp web. And don't forget that you'll need to add those punctuations in every message.
Conclusion
It is a detailed guide for changing your font style on whatsapp by using the app and without it.
I hope you're clear with each step, but if you encounter any issues in the process or have any doubts, the comment section is all yours.
I would love to help you out in trying the new font style on whatsapp.