We often leave our phones on charging or while doing other things. In the meantime, anyone can pick it up and open our whatsapp.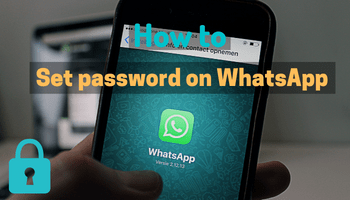 Are you also afraid of this thing? If so, take it easy because I'll guide you on how to put password on whatsapp?
Whatsapp is one of the social media platforms that millions of people use, and privacy is the foremost thing that all those users care about.
To keep your data safe, whatsapp has provided you with the option of setting a password. You also can use the app lock to keep your whatsapp safe. To learn all the methods properly, read thoroughly –
4 ways to put password on whatsapp
Following are the different ways to set password on your whatsapp app:-
1. lock whatsapp using 2step verification
Whatsapp has given you the option to set a password. So if you don't want to download any other app, you can use the two-step verification feature of whatsapp.
How? Where is the two-step verification feature given? Below-mentioned is the answer and a step-by-step guide –
Open your whatsapp application and hit on three dots on the right side.
After this, move to the settings and then to the account.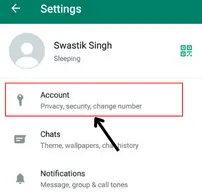 Once you click on it, you'll see various options, and one of those is "two-step verification."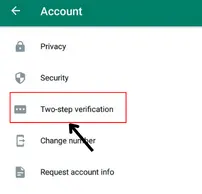 Smash on it and then tap on enable.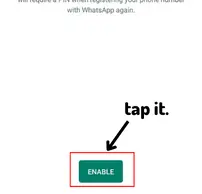 Confirm it by entering the same pin again.
Enter your email ID (it will help you in case you forget your password). If you don't want to enter your email, you can skip this step by hitting the "skip" option.
The password is successfully enabled on your whatsapp.
Also Know:- How can I Unblock myself on whatsapp?
2. Set fingerprint lock on your whatsapp
Often, people don't want to enter the password again and again. In that case, the fingerprint lock works the best. Do you also want to set a fingerprint password on whatsapp? If so, the following is your guide –
Open whatsapp and then smash on the three dots at your display's top right side.
Flick on settings and then head on to the account section.
Move to the privacy section.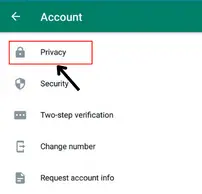 Scroll a bit, and you'll find the "fingerprint lock" option. Click on it and hit the slider.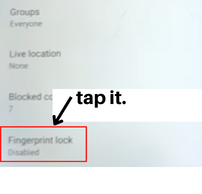 Once you do this, you'll be asked to set a fingerprint. Do it.
Now, you will be asked about the time you want to lock whatsapp automatically. Three-time frames are given – immediately, after 1 minute and after 30 minutes. Choose whatever you think is best.
Below this, another option is given, asking you whether you want to see the content in notifications or not. Choose what you want.
That's all.
Note – You can only set a fingerprint password when your mobile has a fingerprint sensor. 
Also Know:- How to hide whatsapp chat without archive?
3. Using app lock from setting
Various androids provide their users with the app lock feature. By enabling this, you can lock whichever app you wish, including whatsapp.
But you have to look at whether this app lock feature is provided on your device or not. If it is provided and you want to lock your whatsapp, below mentioned is your guide –
– Move to the settings of your device and then to the security option.
– They look for "privacy and app encryption."
– Hit on "app encryption", and lastly, select whatsapp.
– That's all.
Remember – the settings of all devices are different, so you have to find this app lock feature on your own. But in most mobiles, it is either given under privacy or security. So firstly, find it under these two sections and then hunt for it in other areas of the settings.
Also Know:- How can I show offline on whatsapp when online?
FAQ on Locking whatsapp with password
How can I lock my WhatsApp without app?
There are three ways to lock the whatsapp app without using any app. Those ways are – using app lock and using whatsapp features. For a detailed description, read the details mentioned above.
How to lock WhatsApp with fingerprint?
There are two ways of locking whatsapp with a fingerprint – using the whatsapp feature of fingerprint lock or using your device's app lock.
Can I put a password on a WhatsApp chat?
Yes, you can put a password on your whatsapp chats. But for this, you need to download other apps like GB whatsapp, locker whatsapp etc. 
How can I put password on my WhatsApp iPhone?
Yes, you can lock whatsapp on your iPhone. You can use the in-build app lock or whatsapp feature for putting a lock. You can also download other apps for locking it. The choice is all yours.
Conclusion
This was the process to put the password on your whatsapp. I hope you are clear with all the methods and can also implement them if required. For clearing any queries, you can comment below.