Are you also interested to know about that which are the best short video Apps? Since the launch of the Chinese app Tik Tok, short video apps gained popularity in India.
When Tik Tok was banned by the government, at that time, many social media platforms emerged to launch the new feature of short videos.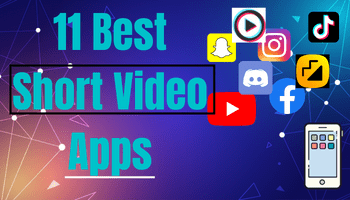 In this way, the people got the best short video apps to play on their Android or iPhones. Now, short video apps have become a great platform to entertain users with unique and innovative video content.
These are producing great influencers across the country. You can also win the heart of millions of users by uploading excellent short videos.
How to hide chat on Instagram?
List of 11 Best Indian short video apps
Wondering, which is the best short video app to upload videos or for watching videos?
We are providing you with a list of the 11 best short video apps that will offer you a great experience of watching and uploading short videos. You will be able to target a huge audience with these apps.
| | |
| --- | --- |
| S.NO. | List of 11 short video Applications |
| 1. | Instagram – Reels |
| 2. | MOJ |
| 3. | MX taka tak |
| 4. | Youtube shorts |
| 5. | Roposo |
| 6. | Snapchat |
| 7. | Zili |
| 8. | Share chat |
| 9. | Josh Short Video app |
| 10. | Facebook – Shorts |
| 11. | Chingari |
Best Indian short video application
#1. Instagram – Reels
When the Tik Tok influencers were surprised by the Indian government, they started to find another platform to give their short video content the same kind of publicity.
At that time, Instagram came with a new feature of Instagram reels. They got a good platform that provided them with a vast network of audiences worldwide.
You can also upload the reels and win the hearts of millions of users. Furthermore, it is also easy to make remixes of videos already uploaded on Instagram.
#2. Moj
Moj i.e, another leading Indian short video app has replaced Tik Tok completely. It provides the exclusive feature of uploading videos from 15 seconds to 1 minute on the platform.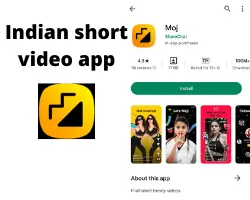 The users upload their best ideas in the form of videos under different genres like travel, singing, acting, comedy, dance, cooking, decorating, education, etc.
It is available in 16 languages. MOJ app is ranking highly among teenagers because of desi stickers and AI editing tools that users can use while posting their videos.
You can also use it to experience the best features and tools while editing short videos.
How to Hide posts from someone on Instagram?
#3. MX Taka Tak
If you want to watch real and fun videos, you should download the MX Taka Tax app. You can browse all types of videos like cooking, dancing, comedy, dialogue dubbing, etc.
The distinctive features of this app include the best editing tools that the users can use to adjust the timing, combine the videos, and add creativity.
Download the MX Taka Tak app and start sharing your short videos on various social media platforms. You will win a number of followers soon on this app as it is one of those best short video application where you will target the right audience.
#4. Youtube Shorts
If you want to earn money as a video creator, you should start uploading your videos on YouTube. YouTube shorts have become popular among those creators who want to upload videos from 15 seconds to 1 minute.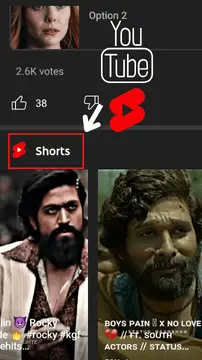 You can choose the right audience yourself when you will upload the videos. In this way, winning followers on YouTube is not a tedious task for its users.
Hence, start recording your video shorts on YouTube and target a huge audience worldwide by offering YouTube followers unique content on your theme.
How to turn off read receipt in instagram?
#5. Roposo
Roposo started its journey as a fashion social network successfully. But now, the users use its new version for uploading short videos and earning the money.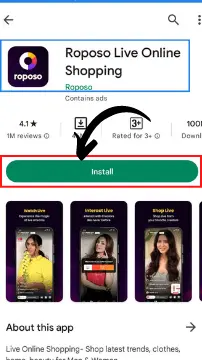 You should download it as you will be able to upload your videos and earn and transfer the money easily on this app.
If you are thinking about its editing tools, then, we will tell you that it has amazing editing features like Tik Tok. You can use stage light, contour light, natural light, studio light, and mono light for editing your videos. Furthermore, you can use stickers and filtered effects to make your videos more creative.
#6. Snapchat
Add the 3D effects to your short videos with the help of Snapchat lenses. You will certainly get the maximum amount of creative ideas to add to your short video content on the Snapchat App.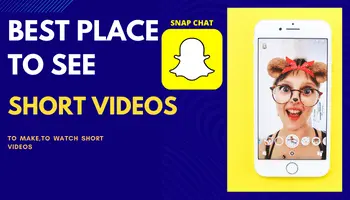 Moreover, you can add friends and share your shorts on the Snapchat app efficiently. With the exclusive feature of Spotlight on Snapchat, you can share video content with a public audience in no time.
Create your personality avatar by using the feature of Bitmoji to show the world who you are. Hence, create a snap of up to 60 seconds and send it to your friends in a few seconds. Win more hearts on the trending video app of Snapchat.
#7. Zili
Looking for a fun sharing video app that can make your videos more creative? You should download the Zili app easily.
You will get the best editing tools like Boomerangs, superzooms, etc. to show your creative ideas across the world.
Moreover, if you want to share the created short videos on the WhatsApp status, you can do it. You can not only access the videos of several genres but also select your preferred languages on the Zili app.
Give your creativity true recognition on the Zili app and target a huge audience within a short time.
#8. Share Chat
Do you want to access a growing social media platform that can help you share your videos with unknown users in no time? Then, we will recommend you download the Share Chat application on your Android or iPhone.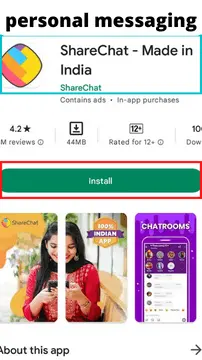 You can do personal messaging, and tagging on Share Chat which makes it different from the other short video apps.
By using the feature of tagging, you can share your short videos with users of similar interests. You can access this platform in 14 vernacular Indian languages.
The personal messaging feature 'Shake-N-Chat' enables the users to engage with video content.
#9. Josh Short Video App
You can shoot amazing short videos on the Josh app. This app has started to establish its position in the Indian market.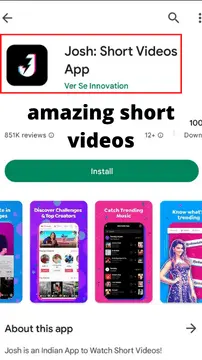 Therefore, the video content developers find it a substitute for Instagram reels for uploading their short videos.
Moreover, you can participate in the daily challenges and win amazing rewards. Therefore, the users are taking an interest in this platform more than any other app.
You can also use the available music playlist to include it in your videos. The best thing about this app is that it is used by celebrity influencers as well to promote their brands.
#10. Facebook Shorts
If you are thinking to use your Facebook account for uploading the shorts, then, you should do it. It is very easy for beginners to develop video content on the Facebook app. Like the Tik Tok app, your followers will give you like and send you comments.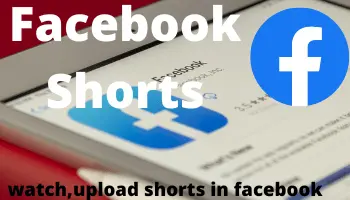 As we know that the Facebook app is one of the largest social media platforms that has built a huge community worldwide.
By uploading unique and creative video content, you can reach millions of its users. Therefore, start your amazing journey of creating videos on the Facebook app and be one of the best influencers.
#11. Chingari
Chingari app is also counted as the best short video app in India. The new feature of the app 'Audio Room' allows to users to participate in a live discussion.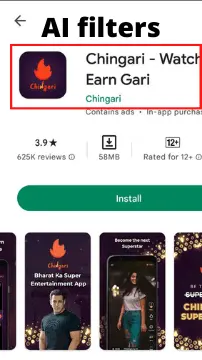 Therefore, the users find it the most engaging and convenient video app to upload short videos.
This short video maker app offers users AI filters to use the creative graphics in the videos. For this, you have to tap on the icon of Mask to get alluring filters for your videos.
In addition to it, the feature of color allows you to set the brightness and contrast as per your wish.
FAQ on Short Video Apps
Which is the best short video app after TikTok?
1. Instagram reels
2. Moj
3. Chingari
4. Josh
5. Facebook shorts
6. YouTube shorts
7. Zili
8. Share Chat
9. MX Taka Tak
10. Roposo
11. Snapchat
Which short video app is best for earning?
If you want to earn money along with getting publicity by uploading short videos, then, we will recommend you to choose Instagram, Josh, and MX Taka Tak apps. But make sure that you are offering a unique idea in your video content to the users.
Is Tik Tok short video app used in India?
No, the Tik Tok app is not used in India. In 2020, the Indian government banned many Chinese apps including the Tik Tok app. It was stated that these Chinese apps are engaged in the issues of data stealing and cybercrime.
Which topic of Video is trending on Indian short video apps?
There are various trending genres on which you can create short video content of your choice. Some trending genres include:
1. Dancing
2. Cooking
3. Health
4. Motivational
5. Travelling
6. Singing
7. Comedy
8. Home Decor
9. Spiritual
10 Child Care
Can we earn money from MOJ?
Like other short video apps, it is also possible to earn money from MOJ. If you upload short videos on Moj, you will be able to make followers in no time. The more followers you will have, the more chance of earning money you will get on the Moj app.
Conclusion on Indian Short Video App
I hope you would have known about the popular short video apps for watching videos or creating content. We have already discussed above about the each app from the 11 best short video apps.
If you have any queries or question related to the top short videos apps then you are feel free to ask in the comment section.