Flipkart has millions of users, and some of them want to delete their order history. So here, I will help those Flipkart users by explaining the procedure of deleting order history.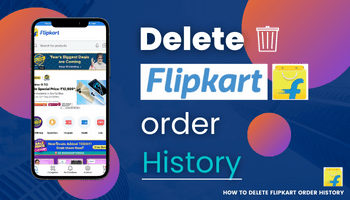 Flipkart is not like other eCommerce platforms that provide its users with a delete order history option. It only provides the users with an archiving option so that users can hide it from the order history list.
So you can't delete your order history. Pondering whether the order history can be deleted or not? Yes, it can be but read the article thoroughly to know the process.
Can you delete order history from flipkart?
Yes, it can be deleted, but you can't delete it because Flipkart is one of those eCommerce platforms that doesn't provide its users with a direct delete order history option.
But you can request Flipkart customer support to delete it. So if you want to delete it, you need to request them for it. Otherwise, there is no other option for the same.
how to delete flipkart order history?
Want to know the process for deleting the Flipkart order history? Below are the five steps you are required to follow to remove your order history on Flipkart-
1. Enter the Flipkart app or website (whichever you use).
2. Log in if you haven't already logged in.
3. Head on to the menu and hunt for my orders section.
4. Tap on it and then select the order you want to remove from your order history.
5. Below that order, the "need help?" option is given.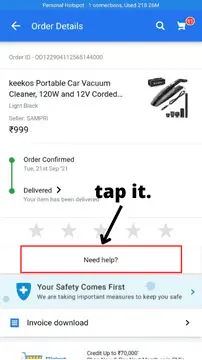 6. Click on it, and then a new screen will open.
7. On that, you are provided with two options – request a call and write to us.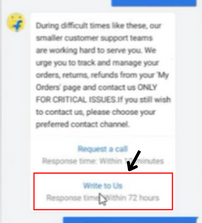 8. Tap on write to us and message them to delete your order.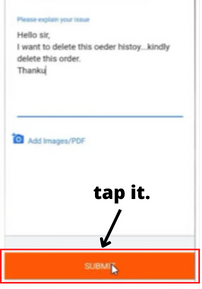 That message can be something like –
Greetings.!
I want to delete this order from my order history. Kindly delete it. I hope you will take action as soon as possible.
Thank you.!
There is no necessity to mention the reason behind your decision. So it's totally up to you whether you want to say it or not.
Even after doing this, there is no certainty that your order history will be deleted. But it is the only option available so you can try it.
Also know:- Best whatsapp online notification tracker
FAQ on deleting flipkart oder history
How to see flipkart order history?
The steps for seeing the Flipkart order history are simple-
● Enter the Flipkart menu and then click on "my orders."
● Under this section, you'll be shown all your previous orders. 
Is there delete option to remove order history from flipkart?
No, there is no such option in Flipkart for removing the order history. But you can request to the flipkart customer for deleting or removing the order history from flipkart.
Can we hide Flipkart orders?
Yes, you can hide your orders in Flipkart by requesting to the customer support of flipkart for deleting the order list.
Conclusion
I've tried my best to explain the procedure for deleting Flipkart order history. But if you have any queries regarding the same, feel free to ask me in the comment area.