Do you also want to know that how to activate jio sim? If yes then you are at the right place to know the full procedure step by step.
Whenever a customer buy a new Jio sim then the customer also needs to do some process to activate jio sim fully.
Even when the retailer gives us by doing the registration of the sim card then also customer needs to follow some procedure for full activation. If we say in technical words, then it said to do the Tele verification of the new Jio sim card.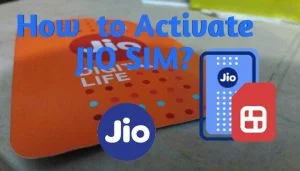 Or if your sim card has been suspended or deactivated then also you need to activate the jio sim which is deactivated Which the customer needs to do.
So, if such a problem has occurred to your Jio Sim then you don`t have to be a worry. Because we have given a step-by-step procedure for activation of Jio sim after purchasing new sim and if it has been deactivated. So, let`s know.
(Know that How to Get data loan in Jio Number)
How to activate JIO Number through Jio Televerification?
As you know that when the retailer provides you a new jio sim by doing a registration process in which the retailer asked your photo or biometric devices.
Then, the retailer tells you to do the Tele verification process to activate the calls and data services on your Jio Sim. So, if you have purchased a new jio sim then you can follow the procedure for activation.
In this Jio Tele verification, the Just customer needs to call in a particular number, and then the customer provides some detail through the IVR Call.
As the customer provides some detail then the Tele verification process is completed and the sim gets activated. So, let`s know that how to do jio Tele verification process.
Follow the given below steps to activate Jio sim as a Tele verification:-
Firstly, put the new jio sim card on your mobile which you have purchased from the Jio office.
Dial at 1977 from the same jio sim on your mobile.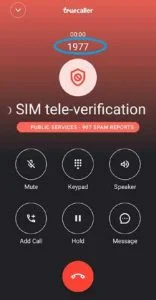 Select the language through the dial pad.
Select aadhar card or Alternate Mobile PIN option.
If you select aadhar card then you need to provide the last 4 digits of aadhar card number and year of date of birth.
Or If you select the alternate mobile PIn option then the PIN will be sent to your alternate mobile and then y0u have to enter the same PIn.
After following the above steps, your New Jio will get activated, and Calling, data, and all services will be activated on that Number within a 10 minutes.
Now, let`s know the procedure of activation of jio sim after long time if the jio sim has deactivated. If the sim has deactivated then another process, you will need to follow which we have mentioned below.
How to activate jio sim which is deactivated
There are many reasons through which Jio sim get deactivated by some of the customers. Such as if the sim is lost then obviously the customer deactivated that sim.
But when the customer found the lost sim then users want to activate it. Or if the sim has not been used for a long time then also it gets deactivated. In this condition also, customers want to activate jio sim after a long time.
However, If the Jio sim has been deactivated for any reason then you can activate jio sim after long time. So, let`s know about its procedure.
Follow the below steps to activate your jio sim after long time:-
open my Jio application and login by any other jio number.
Tap to the three menu bar.
Click on the setting option.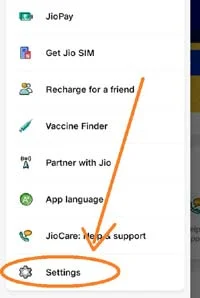 Tap on the other option.
Click on the Lost sim – Suspend/ Resume/ Access PUK Code/ Track your phone. (Here is given Resume option which is to activate your jio sim)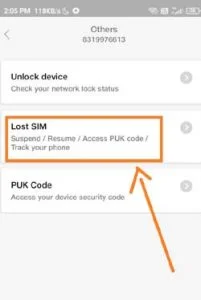 Enter your jio Number which you want to be activated and then tap to the proceed option.
Select Alternate mobile in the category section and enter the Alternate mobile number which you had given while purchasing sim. And then tap to the Submit option.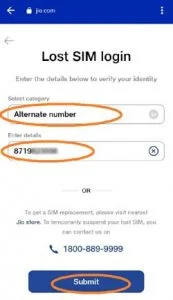 Tap on the Generate otp and the otp will be sent to your alternate mobile number.
Enter the OTP from the alternate jio number and then click to submit for the further procedure.
 Now, there will appear as " I would like to resume this service as SIM/Device found". So, click on the submit button.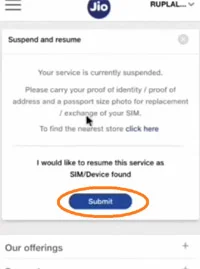 As you click to the submit then you have to tap to the yes option for confirmation.
Finally, a Request for activation of jio sim which is deactivated that will be in progress and also reference number will appear. It will be activated or resume within a few minutes.
If you are getting issues while following the above procedure then you can contact customer care for activation.
FAQ on Jio Sim Activation
How to deactivate the Jio Sim if lost?
1. log in to my jio app with any number.
2. Tap on the three-bar and then tap on the setting.
3. Tap to the Lost SIM? Block or replace option.
4. Select an alternate mobile number and then enter the number and submit it.
5. Tap to generate OTP and then enter that OTP from an alternate number.
6. Select reason lost sim and then tap on the submit button.
How many days it will take to activate Jio SIM?
Whether you activate your Jio sim if you have purchased a new one through Tele verification or if deactivated jio sim, It will take to activate only few minutes in both cases.
You don`t have to wait for few hours or days, It is very fast and completed within a few minutes.
How to activate Jio Sim after porting?
Whether you have purchased a new Jio Sim or your Jio sim was ported then the activation process will be the same through Tele verification in both cases. So, there is no other procedure for the activation of Jio Sim after porting. Just you have to call to the 1977.
Is it compulsory to recharge Jio every month to keep activate?
No, there is not compulsory to recharge every month to keep your jio sim activated. If you don`t recharge your jio number every month then your jio sim will not get deactivated.
Conclusion
Lastly, I hope that you would have known to activate Jio sim. So, we have explained everything about the activation process of Jio Sim in every condition.