Most people in the world use smartphones. And many of them face hanging or slow working problems for many reasons.
These problems are very frustrating, and you all want to get rid of them. But do you know what causes your mobile work to slow? Why does it hang?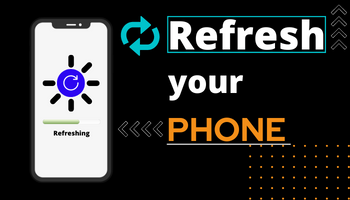 What steps can you take to make your device perform better? No, take it easy.! In this article, I'll take you through all the grounds and solutions of why your mobile works slow or hangs. So stay with us till the end of the article.
Why you need to refresh your phone?
The working of our mobile gets slows because of a variety of reasons. So to improve the functioning of your device and make it perform better, you need to refresh your mobile.
What are the reason for working mobile slow or stuck or hanging?
There can be several reasons behind your mobile working slow or hanging. Let's discuss them in detail because you can only improve your mobile's performance when you know the reason behind hanging or slow working. Below mentioned are some of those grounds-
Outdated software version:- The application developers regularly send software updates because the older version had some problems like bugs, etc. In the updated version, all these problems are solved. So if your device is working on obsolete software, your mobile might run slow or hang.
Malware apps:- Sometimes, we download applications that are not safe for our devices. These applications might also contain viruses that can interfere with our device's functioning.So look if you have downloaded any malware applications or not. If yes, uninstall it as soon as possible.
Overheating:- Continuous use of mobile phones even after heating leads to hanging. So if that is the case, give your mobile some rest or use the cooling option given on your device.
Storage :- Our devices have limited storage. when we use over 80% of the storage, the device starts working slow or hangs. So look if you have used over 80% of the storage or not.
Data :- Often, we have useless data saved in our applications that might interfere with your device's work.
How to refresh my phone?
There are various solutions to refresh your phone. So let's dive into the solutions and make your device's performance better-
Reboot your phone for immediate refresh
Rebooting the device solves a lot of problems. The chances are high that rebooting the device will solve your mobile hanging or running slow problem.
How can you reboot your device?
Hold the power button for a few seconds and then tap on "restart/reboot" (whichever option is given).
Uninstall the unused application
Sometimes, we download the apps but don't use them. So if you also have any such app, uninstall it because it occupies your mobile space for no reason.
Clear cache of all app which you used mostly
Clearing cache can also help your device to perform better. So clear the cache of all those apps that you use.
How can you do it?
The steps are simple-
Hold the application for a few seconds.
Then you'll be shown the app info option. Click on it.
There, tap on "clear data". After this, you'll be asked for confirmation, so confirm your action and the work is done.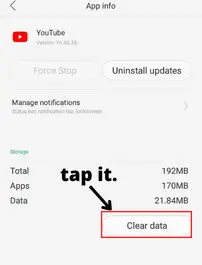 Delete the Data from your internal storage
Your mobile will start hanging/working slow if you've used 80% of your device's internal storage. So delete the unnecessary data from the internal storage to make your device perform better.
Update your mobile Software
When your device's software is not updated, it might run slow or hang. So check whether your mobile software is updated or not. If not, update it first, as your mobile might work smoothly after this.
How can you check whether there is a software update pending or not?
Let's get to the steps one by one-
For Android devices-
Head on to the "software update section" in settings.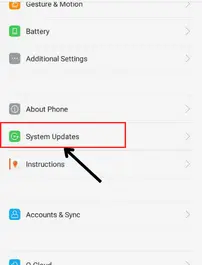 For iOS devices-
Move to the general option in the settings.
Now, tap on the software update.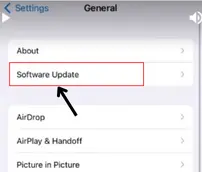 From here, you can find if there is any update pending or not.
Clean your mobile using pre-installed cleaner app
Your mobile has a pre-installed cleaner app. You can use that to clean the unnecessary data.
Move files to SD card
You can also try transferring files to an SD card, which will space up your internal memory.
Use lite app if available
Using lite applications can benefit your device as they consume less space. So look if any lite applications are available for the apps you use.
For example – if you use Facebook, you can use Facebook lite instead of Facebook.
Turn off or decrease Animation scale of android
Turning off or decreasing the animation scale of your mobile is a great way to improve your mobile's functioning.
How can you turn off or decrease it?
Here are the steps-
Hit on setting and then on "about phone".
Click on build number seven times. After this, your developer option will be enabled.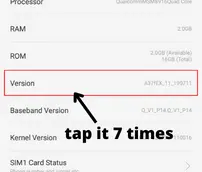 Now, go to additional settings and then to the developer options.
Here you will find the "window animation scale", "transition animation scale", and "animation duration scale".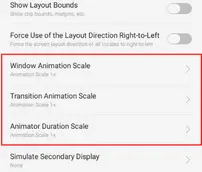 Click on each individually and do whatever (turn off or decrease) you want.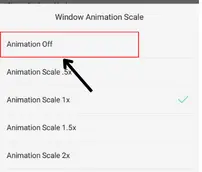 Factory reset your phone
You can reset your device to factory settings if nothing is working and your mobile is still hanging. But let me tell you that this option will clear out everything from your device, including internal memory storage. As its name indicates, it will make your phone just as it was when you purchased it.
How can you do factory reset?
Here's the guide-
Hit settings and hunt for system options.
From there, move to the reset options and then to "erase all data".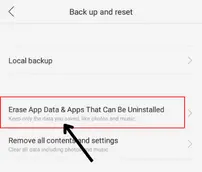 Click on it and then Reset the mobile.
FAQ on Refreshing your phone
Is there refresh button on Phone?
There is no refresh button given on your phone. But if you want to refresh your device, you can do other things to refresh it.
How can I refresh my phone?
Refreshing the mobile is simple. You can use a variety of methods to refresh it. But the most common is restarting the device. You can restart the device by holding the power button for a few seconds and then selecting restart.
How to refresh phone memory?
You can refresh phone memory by clearing the cache, rebooting your device, uninstalling useless applications and many more ways.