We all hate if something disturbs us while doing any work. Often we are busy with a lot of things like meetings, spending time with family, etc.,
where we just want to avoid everyone. That's why smartphones provide us with three features – mute, aeroplane mode and do not disturb mode.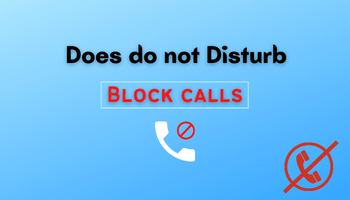 There is a slight difference between each. But in this article, we will only discuss the details of do not disturb mode.
Only a few people are aware of all the features of this mode. Therefore, in this article, we will know about the do not disturb features and also does do not disturb bock calls or not?
Also Know:- How to get call details of any Number?
Does do not disturb block calls?
We often find a way to avoid calls while doing any important work. And that's when we consider putting our mobile on do not disturb mode.
But let me tell you that this feature won't block your incoming calls; it just sends them to voicemail. So don't worry about the blocking thing.
If you want to customize this feature (selecting the specific people whose calls you can receive even when your phone is on DND ), you can do this. But how? Well, the process is very easy –
Move to your device's settings and search for "do not disturb."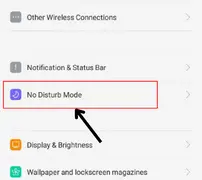 Hit the feature and then move to exceptions.
Select the individual you don't want to avoid messages or notifications from here.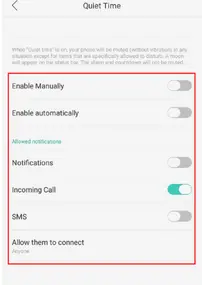 Also Know:-How to change name in truecaller?
What is DND (Do Not Disturb) Feature in smartphone?
Do not disturb is one of the very helpful features of smartphones. Many people don't have any idea about what this feature is, and others have improper knowledge (exceptions are always there). But don't worry, here is its explanation –
Do not disturb is a mode that mutes all your notifications, including calls and messages. 
Now you might be wondering that if it mutes notifications, then why should you turn this on instead of putting your mobile on mute?
Your question is worth answering – you should prefer this because you can customize it. You can select some exceptions whose messages or calls won't be muted.
Many of us just want to get calls or messages from specific people only while working because that might be important.
And that's why do not disturb have a customization option where you can customize it according to you.
Also Know:-How to disable this call is now being recorded?
Which things can you customize in do not disturb mode?
You can select the time for automatically turning off this feature. For example – if you want it to automatically turn off after one hour, you can set the time. It will automatically turn off after that.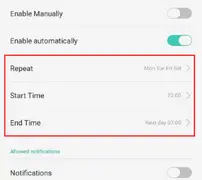 You are permitted to select which type of notification you want to mute and which not.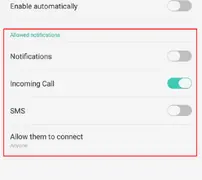 It allows you to customize the display options for hidden notifications.
If you don't want any sound from the notification but you want it to appear on your screen, you can select "no sound from notifications.
If you want to turn off sound and visuals (the notification pop-up), you can go for the "no visuals or sound from notifications" option.
You can select the people who can interrupt you while your mobile is on do not disturb mode.
It is allowed to select the apps you want to get notification alerts of.
These are some of the points that you can customize.
Also Know:- Cellular network not available for voice calls
How to turn on Do Not Disturb?
Curious to know how to turn on do not disturb? It's understandable because this feature is so amazing that it works as a life-saver whenever we are busy. Now without wasting time, let's come to the main steps –
Approach the settings of your device.
Take advantage of the search option given at the top to find the do not disturb option. Search for the option there and smash on it.
(Using the search option is the best deal as every smartphone provides it at different spots in the settings. And exploring all the options in the settings to find it can be time-consuming for you).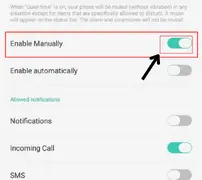 You'll also be given many options to customize the feature. Explore each and look if you wish to change anything.
OR
Scroll down/up the notification bar and then turn on the do not disturb mode from there.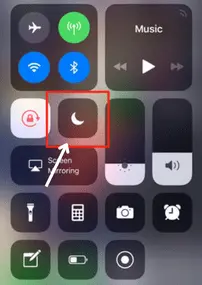 Note – you won't find this option in the notification bar on each smartphone. But don't worry; you can add it to the notification bar. So if you want it there, please add it.
Why would someone put their phone on Do Not Disturb?
Each of us is different, and that's why we might have different reasons for activating the do not disturb-mode. So some of the most common reasons behind why someone activates this feature are –
They are in a meeting or with their family where they just want to focus on those people whom they are with.
They are doing any important task where they need full concentration and want to avoid every disturbance.
While driving – many of us drive, and it is said to be cautious while driving. Otherwise, we can die or encounter any severe accidents, if we don't focus on the road. ( Nazar hati, durghatna ghati). So some also activate this mode while driving.
When they just want to stay away from everyone and need some peace, they often put their smartphones on do not disturb.
When they are not feeling good. Many people just want to be alone when they are sad, and turning on DND is one of the best options at that time.
When they are enjoying any moment like watching movies, etc.
These are some of the reasons why someone puts their mobile on do not disturb.
Also Know:-What is call brring?
Which are the Notification alerts stop if Do not disturb activate?
All notification alerts, including calls, messages, etc., stop if do not disturb is activated. But you also customize it and select which notifications you want to get and which do not. So don't worry; it will just mute the notifications you want it to be.
Wanna know the steps to add some exceptions?
Visit the do not disturb mode and then click on apps. There you'll see a "+ add apps" option; smash on it and select which app's notification alerts you want to receive.
That's all.
Also Know:-How to divert calls to another Number?
FAQ
What happens when someone calls you on Do Not Disturb?
It mutes all the notifications on your mobile, including calls and messages.
Can you make calls on DO not Disturb?
Yes, you can make calls while your mobile is on do not disturb. It only puts restrictions on incoming calls.
Does Not Disturb Block Text Messages?
No, it doesn't block text messages. It just mutes them so that you won't get disturbed.
Does Do Not Disturb Silence Or Block Calls?
Yes, it silences incoming calls. It doesn't block them.
Conclusion
It's all about the do not disturb mode. I hope now you are clear on "does do not disturb block calls." But if anything is still unclear to you, you can comment; I would love to clarify it.