Are you using RCS ( Rich Communication Services) on your Samsung phone? If yes, then, it will not be wrong to say about you that you are not getting non-conventional dialogues from the messaging app.
You don't come to know the read receipt of the SMS. Instead of it, you see Sent as SMS via server. You are at the right place to know its cause.
Though RCS is a unique messaging platform that includes the features like WhatsApp, Facebook, Instagram, etc, its users face the problem of sent as SMS via server when they send the message to another user.
Furthermore, other reasons also impact the functioning of messaging and restrict the use of read receipt.
If you also want to get your read receipt back, you should read this article as we have included a complete solution to your problem here.
What does sent as SMS via server mean?
SMS via server means that the user has not sent a message via a conventional messaging tool but has used an advanced messaging tool to send the message.
This advanced messaging app has all the features like sending images, videos, photos, messages, etc. But if we talk about the normal receipts i.e. sent, read, or delivered, it is not shown with the advanced messaging platform.
Instead of this receipt, you will receive a different type of message receipt that states 'sent as SMS via server.'
Also Know :- How to earn money online in india for students?
What is RCS (Rich communication service)?
RCS is an advanced setting that has been done on the conventional messaging platform to offer the users the best experience of sending messages, images, and videos.
If you want to do a group chat via RCS, it is also possible on the RCS platform like WhatsApp, and Instagram. You will not be able to get a regular read receipt that includes delivered, sent, and forwarded.
It happens because when the RCS is used in the Samsung smartphone, it doesn't send the messages directly. But the SMS is transmitted via server.
Also Know :- Best mobile number tracker with google map
Why "Sent as sms via server" appears?
It appears when you send any message but you have enabled the advanced setting of messaging on your Android phone.
You are not using a traditional messaging tool to send the SMS. It means that the message that you have sent has been received by the receiver and now your sent message can be accessed by the receiver whenever he/ she wishes.
No other information regarding reading, delivered, and forwarding will be seen by you.
Like you, many users are experiencing this problem. In addition to RCS, there can be other reasons if your read receipt states the same error.
Please read the article to understand all the points that have been discussed below.
Also Know :- How to record whatsapp call?
How to get rid of sent as sms via server? Fix it
Are you exhausted with your Android phone's messaging system as it states only sent as SMS via server? Are you unable to get the conventional dialogue box of the read receipt?
If yes, then, you are perplexed to get rid of the unwanted receipt that states. Hence, we have curated a list of those options in detail that you can choose to solve your problem.
Also Know :- Get call history of a number
Turn on Show when delivered option
The first thing that you can do to get rid of this problem is you can enable the disabled option of display when delivered to stop the functioning of RCS on your smartphone.
Hence, follow the following steps to enable the conventional messaging system:
Open the settings of your smartphone messaging app.
Go to the more settings from the menu bar.
Then, select the option of 'Text Messages.'
You will see the option of 'display when delivered. Enable it on your phone's messaging app.
Also Know :- How to stop sharing location without them knowing?
Clear cache or clear data of Message app
Please check the data of your messenger app if you are confronting this problem without using RCS on your smartphone.
It may be possible that the data storage of your messaging app is full and you require to clear the cache to sort out this problem.
Therefore, go to the 'Settings' of your smartphone and tap on the option of 'App management.' Choose the option of the SMS app. Then, clear the cache to release the unnecessary files or data from the app.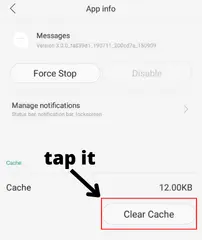 Also Know :- How to hide whatsapp chat?
Wipe the cach partition
Another option that you can try to wipe the cache on the smartphone.
You have to switch off your smartphone first. Then, hold the power key for a few seconds until you feel that your device is vibrating.
Then, release the volume and home keys of your phone when the logo of Android appears. When you will press the volume down key, you will be able to navigate the menus.
Also Know :- How to change shopify store name?
Try switching to safe mode
One possible cause of getting the statement 'SMS via a server' is the use of any third-party app or website on the smartphone.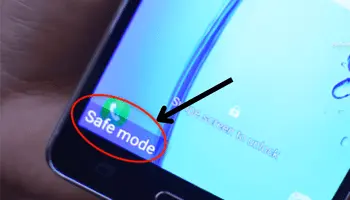 Therefore it becomes essential to put the phone in a safe mode. In this way, you will be able to use the conventional message receipt like before. Hence, look at the steps that are given below:
Turn your Android phone off. When the logo of your phone appears on the screen, press and hold the power key.
Then, you have to press and hold the key of the volume.
You will be able to see the safe mode at the bottom left side of your smartphone screen.
Press Ok that is given there.
The phone will start rebooting in safe mode.
Now, you can uninstall the unnecessary apps from your phone to fix the issue.
Also Know :- How to delete chegg account?
Ask your friends to unblock you
If you figure out that this problem is happening to you because your friend has blocked your number on his/her phone, then, you should ask him/ her to unblock your number.
In this way, you will be able to deliver the messages and the read receipt will also be visible to you. Otherwise, you will see the read receipt that states 'sent SMS via a server.'
Also Know :- How to hide chat on instagram?
Try repairing your phone software using ReiBoot
One perfect solution to your problem is the use of ReiBoot for your Android phone. It has often been seen that the system software that you are using is out of date and crashed.
There can be other problems with the software that are causing all of the sudden battery drainages and the phone is stuck in the processing. Therefore, you can get the receipt on messenger in this way 'sent SMS via server.'
Hence, you should try to repair your phone software using ReiBoot. Follow the following steps to fix the issues of the phone via the ReiBoot:
Connect your PC/laptop to your smartphone.
Download the software of ReiBoot on your PC and click on the option ' Repair Android System.'
Now, you will get the option of 'Repair Now' to repair your device. Click on it and enter your phone's model number, design name, etc. to fix the issue.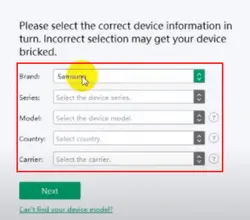 Next, download the firmware package on your laptop and click on the option 'Repair Now.'
It will only take 10 minutes to complete the process. Make sure that your phone is linked to your PC with a stable internet connection.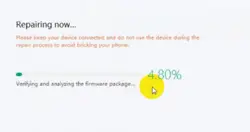 Also Know :- How to charge laptop in car?
Try restarting your phone
Simply, restart your smartphone to fix the issue with the SMS app. You just need to switch off your phone and then restart it. In this way, you will be able to get rid of the problem 'sent SMS via a server.'
FAQ (Frequently asked Questions)
Does sending as sms via server mean i'm blocked?
Yes, if you are seeing the text receipt that states 'sent as SMS via server,' it means that your friend has blocked you. To confirm this, try calling your friend on phone, you will come to know whether you are blocked or not.
Where sent as sms via server appear?
You will get the text receipt that shows SMS via a server in the message box. This might be due to the RCS function that you have enabled or any other possible cause.
Sent as sms via server meaning
It means that you have used the RCS function in your normal messaging app. Hence, the message has reached the other user via the server. You will not get the read receipt in this and find it difficult to use for sending messages without a proper read receipt.