Are you also getting "there was a problem with the network 400" on your youtube application?If yes then you`re at the right page to fix this error, so that you can use youtube.
Almost all people use youtube for watching videos and short content. But sometimes we are unable to watch the videos.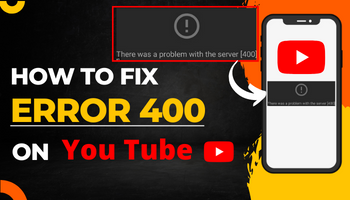 Why? Because it shows "400 error" on our screen. Isn't it irritating that you can view videos on your favorite platform?
How to earn money online in india for students?
What is "there was a problem with the network 400" issue on youtube?
Error 400 is something that stops you from watching videos on youtube. However, it can occur on many platforms like google, etc.
It can occur because of many reasons. So let's discuss the reasons and their solutions one by one. Mostly, this problem appears on mobile on youtube application while using youtube.
Best mobile number tracker with google maps
Why youtube server error connection 400 shows?
Well, there can be a lot of reasons behind the youtube 400 error. Some of those reasons are-
Terrible internet connection :- A terrible internet connection is the first reason behind youtube showing 400 error. Because of the slow speed of the internet, youtube fails to connect you to the video you want to watch.
Website URL:- This is another common reason behind the error. Here, you might have misspelled the video URL, and that's why you are not getting access to the video.
Generic server error:- Generics server error is also considered as the reason why 400 error displayed on youtube.
Cache corrupted :- If your YouTube data is corrupted, then chances are high that you will face 400 error issues on youtube.
Date and time:- If the date and time on your device are not according to the youtube server, you might face the 400 error issue on youtube.
How to fix "there was a problem with the network 400" error on youtube?
Now, it's time to solve the problem. But before solving it, you must know why the 400 error is displayed. Identify it and then follow the instructions to fix the problem.
There are multiple methods of fixing the "there was a problem with the network" error. Some of those methods are-
#1. Make sure stable Internet Connection
The most common reason behind this error is an unstable internet connection. So to fix the error, ensure you have a stable internet connection.
Don't know how to check the internet speed of your device? Don't worry; I'm here to help you out with this. Follow the steps as I'm saying.
Go to google and search for "internet speed test."
Hit on " run speed test."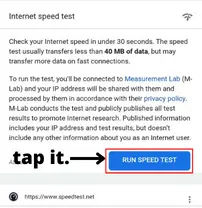 After completing the speed test, a new screen will pop up that will tell you the internet speed of your device.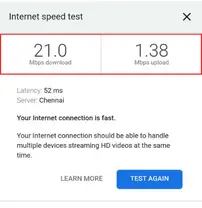 From here, you can know whether the error is showing because of your internet speed or if there is any other issue.
Stable the internet connection if the speed is low. And try another method is the reason is not the low internet speed.
How to download youtube shorts in gallery?
#2. Update Youtube app
Sometimes, you face this problem because you haven't installed the updated version of the youtube app. you can install the updated version of the youtube app from the play store.
How to hide subscriber on youtube?
#3. Clear cache & data of youtube app
The 400 error problem can also happen because the youtube data gets corrupted. And for this, the only thing you can do is clear your YouTube data. Don't know how you can do this? Let me help you; follow the instructions-
Hold the youtube application for a few seconds.
Tap on "app info" from the options provided after you hold the application.
Tap on the "clear data" option provided there.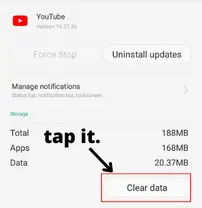 Next, click on "confirm" to complete the clearing data process.
OR
You can also go to the "app info" option by moving to the settings and then to apps. After this, tap on "manage apps" and then on youtube.
Sometimes, you won't find the clear data option in the app info. So look for the "storage and cache" option. Click on it, move to app info and then clear the cache from there.
In many devices, both options are provided cache and data, so if you are provided with both options, clear both.
Now, let's dive into the third method that can be used to fix the error.
how to unblock yourself on whatsapp?
#4. Restart your smartphone
This issue can be because of common glitches on your smartphone. So to sort it out, just restart your smartphone, and your work is done. After restarting, your videos on youtube will play normally
#5. Uninstall youtube Updates
If any other method of fixing "Youtube server connection 400" is not helping you, you can try uninstalling the app updates.
Steps for uninstalling updates are-
Go to all applications options from the setting of your device.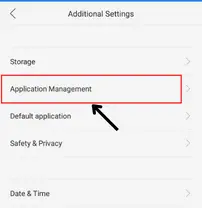 From there, select youtube. In the top right corner, click on the three dots, as you can uninstall updates from there.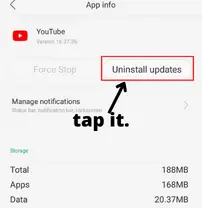 Settings > apps > youtube > uninstall updates.
How to turn off age restriction on youtube?
#6. Make sure correct Date & time setting of your mobile
If your date and time are not compatible with the server of youtube, you might face this 400 error issue.
So check if the date and time are correct. If both these are not correct, change them to automatic to avoid this error.
The steps to change the date and time are simple. You just need to do-
Click on the settings icon of your mobile. After this, settings will be opened.
Move to the additional settings and then to the date and time.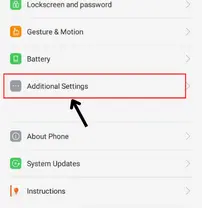 There you can find "automatic time and date"; enable that.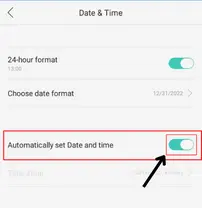 This issue should be solved after changing time and data. ( Only if it is caused because of incorrect time and data).
FAQ on Youtube server connection 400
When youtube server connection error 400 occurs?
There are various situations when the server connection error 400 occurs. Some of those are-
Unstable internet connection.
App's data is corrupted.
The app isn't updated, etc
Can you solve problem with the network [400] of youtube?
Yes, you can easily solve this problem with network 400 of youtube. 
How do I fix there was a problem with network 400?
There are a number of ways to fix the problem which I've mentioned all the ways in this article like:-
Stabling the internet connection.
Clearing data.
Updating youtube
Restarting mobile, etc.
Conclusion
The 400 error issue on youtube is normal. It can be because of so many reasons but don't worry. You can easily fix it by following the above-mentioned steps.
We have tried to give you better solution to fix yotube server connection 400 error using the 6 way such as by Making sure good internet connection, Updating youtube application, clearing data & cache of youtube,
Rebooting your phone and making sure correct date & time in your phone. So, just you need to follow the all methods to get the solution of that.