Many of the voice calls and internet users want to have a Postpaid plan for their SIM. But after having a Postpaid subscription of plan they come to know the reality of postpaid.
They realize that they have to pay massive more charges as compared to the Prepaid plan. Then, they think that how to port Postpaid plan to prepaid plan?
If you have a Postpaid plan of jio SIM and want to change it into prepaid to save a lot of money then you are at the Right Place. So, in this article, we would know that how to convert jio postpaid to prepaid?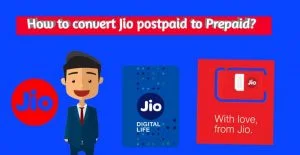 Almost every Reliance Jio Sim user who has to save a lot of money should definitely have a prepaid subscription. As you are knowing that jio prepaid plans are very cheaper than other any telecom operator.
You can save a lot of money on both as compared to the Postpaid subscription and Prepaid Recharge plan. So, if you really want to know about changing jio postpaid to prepaid then step-by-step procedures are guided below.
How to change Jio sim from Postpaid to Prepaid? 3 ways
There are many ways to migrate Postpaid to the prepaid connection of Jio Number online and offline. As you are knowing that many of the works are being done from the home online and as well as offline also.
There are totally 3 methods to convert Jio postpaid sim to prepaid are through the My Jio website or application, SMS Service, and Jio Store.
From the 3 ways, the Website or app method is completely online and SMS Services is of both online & offline process and Jio store is completely offline.
Convert Jio Postpaid to prepaid online using Jio official website
As we told above that through the jio official website for changing postpaid to prepaid is completely online from home. We mean to say that you will not need to go to any nearby jio store.
All the processes will be done from the home only. Many of the people or users want to do every work online-only, they don`t want to do that offline.
So, if you are from such people or users then you will need to follow the process through Jio website for the online process.
What is JioFi and how to connect jiofi to laptop?
Follow the given below steps by step process to change jio postpaid to prepaid:-
Open the Jio.com official website in the browser on your smartphone or Laptop. (Since, you can do this process through the My Jio application but the user interface is different and some of the processes are different. So, the better way is from the browser which can be done on both devices.)
After visiting the jio.com website, click on the "Get JIO SIM" option.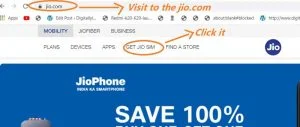 Enter that name that you have given while purchasing the SIM or as an adhar card.
Then, Enter the existing Jio Postpaid Mobile Number which you want to convert into the prepaid subscription.
Click to Generate OTP.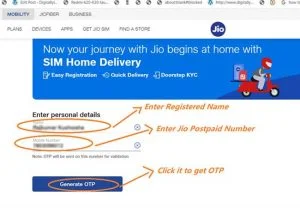 Now, Enter the otp which will be sent to your postpaid jio mobile number, and then click on to Validate option.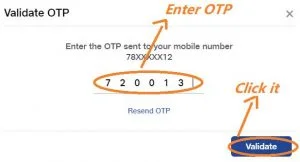 Click over the postpaid option.
Choose the port to jio option. (You have to click port to jio because you want to convert that same number from postpaid to prepaid. If you choose the new connection then you will get a new sim and that postpaid will not convert into prepaid.)
Now, you have to enter your Delivery details such as Address, Pin code, and House Number.
Finally, you have to click Submit port to Jio Request button. Now, your online work is completed. You don`t have to do anything.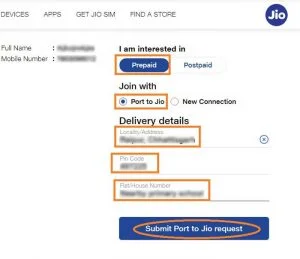 Now, the jio executive (one person from the jio store) will come to your given address for the KYC Verification around 72 hours from the nearby jio store.
When the person or retailer from jio store will come to your home then they will ask for identity and address proof for verification. Therefore, you can just give them your Aadhar card or Pan card in which both identity & address proof are given.
After the verification, they will give you a new jio postpaid sim with your existing number of postpaid. As they give, then after sometimes it will be ready to use. Or you may be needed IVR (call) Verification. You don`t have to worry about it because they will tell you all the procedures.
Also KNow:-
How to connect set top box to laptop?
Switch Jio Sim from Postpaid to Prepaid plan Using SMS
As we told above that this SMS message method is not completely online. For some of the processes, you will need to do online and then ypu have to do the offline process.
Just after doing the online process through SMS then you will need to visit the nearby Jio Store or center for the KYC Verification. Actually, it will be a fast process as compared to the completely offline process.
This SMS process of changing postpaid to prepaid of Jio Sim can be done through any mobile easily. It can be done by the laptop/computer but there will be a difficult process.
Follow the given below steps for converting Jio postpaid to Prepaid Number:-
Open the message chat on your mobile.
Enter 1900 on the "To" option which is for sending the message on the particular Number. So, 1900 is the number of jio in which you have to send the message.
Type PORT <10 digit mobile number> on the message chat and send it by clicking the send option. (Note:- You have to enter the postpaid mobile number)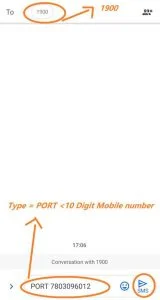 Then after a few seconds, you will receive a Unique porting number through the message on your mobile number which will be valid for 4 days. After 4 days, this code or number will be expired. Now, the online process is completed.
Now, visit the nearby jio store and fill the migration form jio postpaid to prepaid and enter the UPC Code which is sent in your mobile number.
After submitting the form to the retailer, they will do the online KYC verification. After verification, they will give jio prepaid sim with your existing number which will be activated after few hours.
How to connect jio phone to tv?
How to install hotspot in jio phone?
Change jio postpaid to prepaid using offline?
By the way, just you have to go nearby Jio Store then they will tell the all procedure to you. But let us tell you the brief process that what you will need to do.
Follow the below process to know about the migration of postpaid to prepaid through offline:-
If you don't know where is the Jio Store nearby you then you can take the help of google for locating the location of the nearby jio office.
Visit the nearby jio office by taking identity & address proof documents in which Adhar card or pan card will be accepted.
After visiting, just ask them that you have to change postpaid to prepaid.
Then, they will provide a migration form which you have to fill.
After submitting the form to them, they will provide the new jio prepaid sim card with your previous same number.
Why should you change jio Postpaid to Prepaid?
There are many disadvantages of using postpaid sim whereas some of the advantages also given in postpaid Sim.
We will not be able to know that whether we should use postpaid or prepaid until we can`t compare jio postpaid and prepaid. So, let`s know which will be better and why?
What are the Difference between Jio Postapaid and Jio Prepaid?
How to get Jio Fiber connection?
How to install software in smartphone?
Which is better Jio postpaid or prepaid?
In conclusion, we would like to tell you that if you don`t want any OTT Subscription such as Hotstar, Netflix and Amazon then you should go with the Prepaid plan.
Because you need to pay double (2x times) money on the postpaid plan as compared to the Prepaid. So, if you are a single user and don`t want OTT then Prepaid will be the best.
Whereas if you want the OTT subscription then postpaid will be better because if you buy an OTT subscription on a prepaid plan then you need to pay more money as compared to the Postpaid.
How to take screenshot in jio phone?
FAQ Related to Converting Jio Postpaid to Prepaid
Is Netflix, Amazon & Hotstar + Disney VIP free for Jio SIm?
This OTT Subscription is completely free for the Jio Postpaid plus user. Whereas if you have a prepaid jio sim then you have to pay extra money. So, if you want OTT Subscription then you should go with the Jio Postpaid plus plan.
How long does it take to convert Jio prepaid to postpaid?
If you change online at home then it will take around 3-5 days according to the distance of your home and nearby jio store. If you change through the SMS and offline method then it will be done within 1 day. It is the full process of applying and complete
How can I port my Airtel postpaid to Jio prepaid?
If you have already other operators of a sim than Reliance jio of Postpaid connection then easily you port to Jio Prepaid Number or postpaid. When you go to the Jio store or mobile shop for porting your other operator to jio then they ask whether you want to port in prepaid or postpaid.
How does family plan work in Jio postpaid?
Reliance Jio offers a family plan on their Jio Postpaid Plus subscription. The Family plan means you can share the internet data with your family or friends with a particular various number from a postpaid jio sim. The limited members of a family are given according to the plan on jio postpaid sim
Conclusion on Converting the Jio Postpaid to Prepaid of
Eventually, we hope that you would have known well that how to convert jio postpaid to prepaid using the various methods. We have tried to tell the procedure with the help of step by step process and images.
We have mentioned the 3 methods in which one of the ways is completely free. So, if the Jio Sim delivery system is working in your particular area then you should definitely go with the website method.
If you see in terms of money then a lot of money you need to pay as a bill as compared to the prepaid plan. So, you should use a prepaid sim to save money through which you will use limited internet data and the time will also save.